Stationery Requirements
Below is a list of general resources that students will require during the school year and which can be purchased from local retailers. All exercise books must be A4 size. Students are responsible for bringing the correct books and stationery to school each day in readiness for learning. Parents/carers are asked to check at the beginning of each term so that exercise books and stationery items are topped up if missing or used.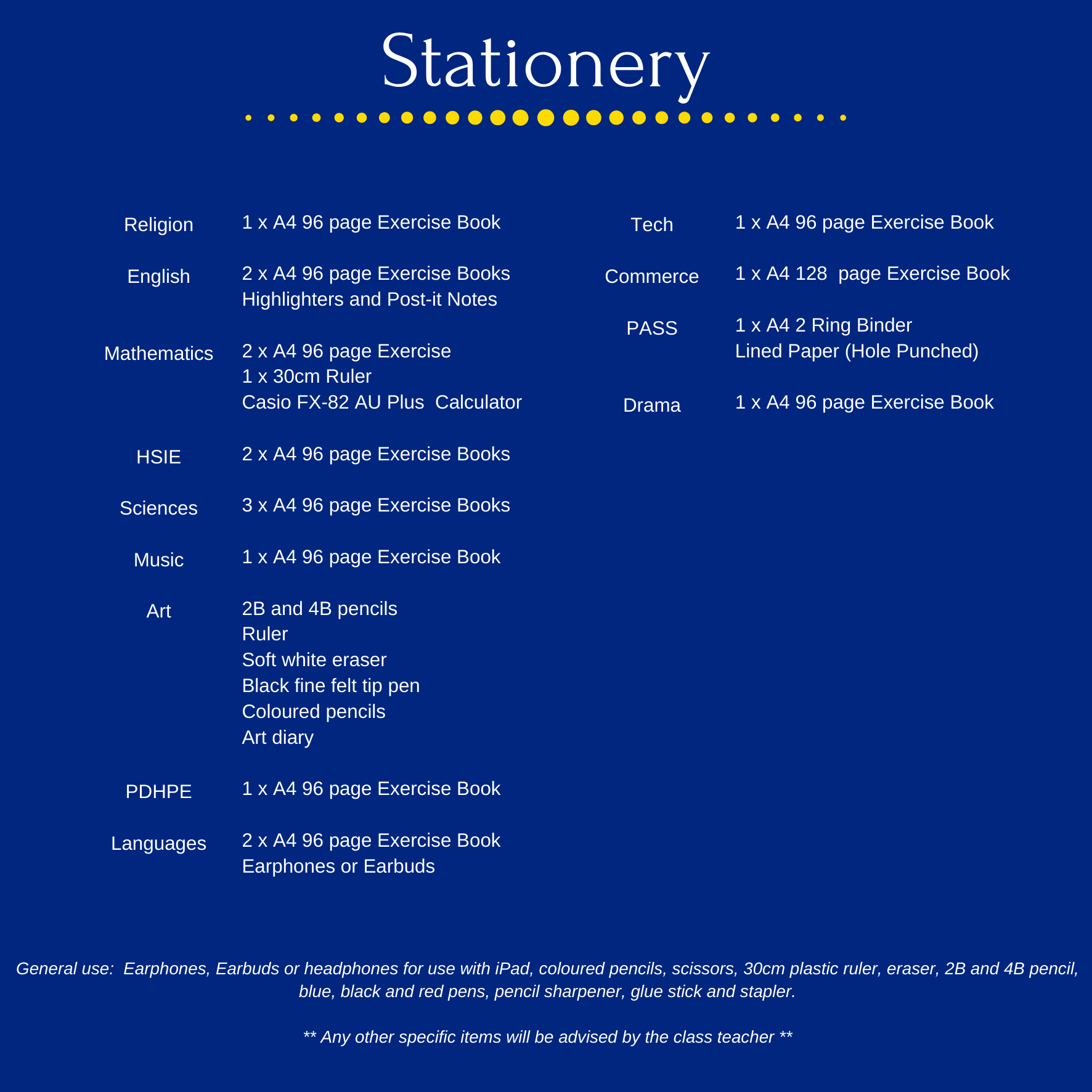 Students in Year 11 and Year 12 are to select their own stationery requirements to meet the needs of the subject.  Any specialist requirements will be notified to the students by the class teacher.
Bring Your own Digital Device
St Joseph's Catholic High School has an integrated a BYODD (Bring Your Own Digital Device) Apple iPad/Laptop Program for all students. This program is to prepare our students for a world that demands they address and manage information, communication and collaboration in many areas of the workplace and their personal life. Students will have access to resources and learning support material to assist them in their learning journey.
Year 7 students may elect to bring an Apple Laptop, however if your child has a working iPad with sufficient capability and storage for school required Apps and they may continue to use the that device.
Students in Years 10, 11 and 12 are required to have Apple Laptop.  If your child's iPad ceases to function properly before they reach Year 10, you may elect to replace their iPad with an Apple Laptop.