Specialist Programs
St Joseph's offers a range of specialist programs which are run over the course of a year.  Students who have been accepted for enrolment at Joey's are eligible to apply to join these programs during the annual selection process.
A brief overview of our programs are offered below.

St Joseph's Catholic High School has partnered with BaiMed Performance to develop our Aspiring / Elite Athlete Program.  The program is for students who are aspiring or participating at elite level in their chosen sport.  The program encompasses not only their sporting achievements but creates a viable future pathway which includes their academic studies.
Enrol with the forms below:
2023/2024 PROSPECTUS ATHLETE PROGRAM
2023/2024 Elite Enrolment Application Package

Students in Stage 4 (Years 7 and 8) are eligible to apply for enrolment in our Ignite Academic Program.  The Stage 4 Ignite Program has four key focus areas that allows students to develop their brain plasticity and develop higher order thinking skills to ask questions about their learning.
Participation in the program is via annual application in Term 3.
2022/2023 Prospectus Ignite Academic Program
2022/2023 Ignite Academic Program Enrolment Application

Students of St Joseph's Catholic High School enrolled in Years 7 - 10 are eligible to apply for the Student Leadership Program.  The program is open to all students to nominate themselves if they wish to be a part of the school leadership teams.
To be eligible to be a member of the Year 12 Student Representative Council and Captains, students are required to complete a minimum of two years of training - one in Year 7, 8 or 9 and and one in Year 10 or 11.
Participation in the program is via annual Expression of Interest in Term 3.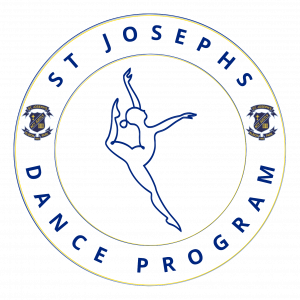 Students in all years will be offered the opportunity to audition for this dance company. Students who are successful, will have the opportunity to develop choreography skills and improve their dance technique. Students will also be given multiple opportunities to perform as part of the dance company including school open days and competitions. The company operates as an extracurricular activity before school.